How to Enable Hindi Keyboard In Windows 8, 7 & Vista
Enable Remington gail keybaord | How To Use Inscript keyboard
We learn in this post Enable Remington gail keybaord / inscript keyboard
Enable Remington gail keybaord
Open Control Panel and go to Regional and Language Options in Control Panel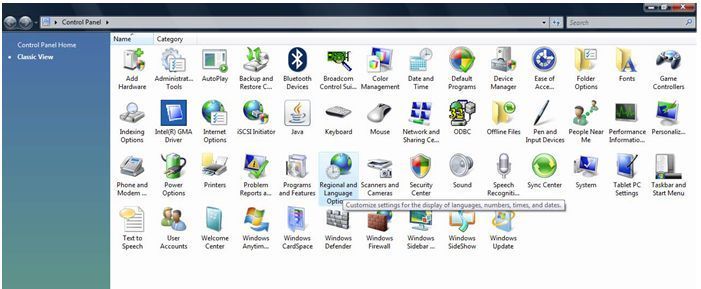 Enable Hindi Keyboard In Windows
Click on Change Keyboards button and then click on add button -> after that search for Hindi India and -> Expand the + sign and select Devnagari Inscript Keyboard as shown in the figure below.
Enable Remington gail keybaord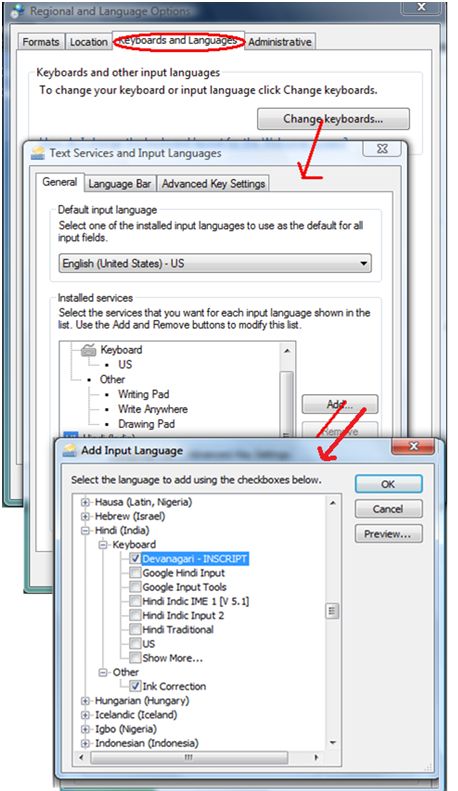 How to Enable Hindi Keyboard In Windows
3.Select Hindi, Check Keyboard Layout and select Devanagari- INSCRIPT
4. Finally, Click OK & and Apply
How To Use Inscript keyboard
1. Open Any Application
2. Press Alt + shift key, now you can type in Hindi with Inscript keyboard and if you again press alt+shift then you will switch to English Keyboard
More depth instructions please visit google or search for more details.
Click Below Link for RSMSSB LDC efficiency and Typing Test  | Download Free RSMSSB  LDC Efficiency and Typing Exam software | LDC Efficiency and Typing Exam software | Typing Exam software and best typing software | Download Free Typing Tutor for all Hindi Layout Remington Gail inscript and kruti dev software | RSMSSB Typing Software and efficiency. |
SSC Typing Test | UPPCL Recruitment | BOMBAY HIGH COURT RECRUITMENT 2018 (POST – 8921 | POST OF ASSISTANT FOR THE SUBORDINATE COURTS IN THE STATE OF GUJARAT HIGH COURT | BECAUSE BUT SO | CG Vyapam Recruitment DEAG 2018: 576 Assistant, Computer Data Entry Operator Posts BUT | HIMACHAL PRADESH SUBORDINATE SERVICES SELECTION BOARD RECRUITMENT BECAUSE RVUNL Recruitment 2018 – LDC & Informatics Asst Posts. How type, any language in Android phone. (Hindi/Marathi/Punjabi). AND BECAUSE BUT SO एंड्राइड फ़ोन में किसी भी भारतीय भाषा. हिंदी /मराठी/पंजाबी को टाइप करना सीखे.
BECAUSE BUT SO CG Vyapam Recruitment DEAG 2018: 576 Assistant, Computer Data Entry Operator Posts BUT
HIMACHAL PRADESH SUBORDINATE SERVICES SELECTION BOARD RECRUITMENT BECAUSERVUNL Recruitment 2018 – LDC & Informatics Asst Posts How type, any language in Android phone. (Hindi/Marathi/Punjabi). AND BECAUSE BUT S